READY-made SOLUTION
FOR PLANNING business trips and visit TO CLIENTS
READY-made SOLUTION
FOR PLANNING business trips and visit TO CLIENTS
HOW IT WORKS?
Define the roles of employees in the business process:
MEETING APPOINTMENT

All company's potential clients are Leads in Bitrix24. The telemarketer makes calls to all current requests and arranges a personal meeting between the sales manager and the client.
In the Calendar, the telemarketer chooses the date and time of the meeting, appoints a responsible manager, focusing on the region of his responsibility and availability at the appointed time. The booked meeting is reflected in the calendar linked to Lead.

Telemarketer:

sees the schedules of all sales managers;

can make appointments directly from a specific Lead.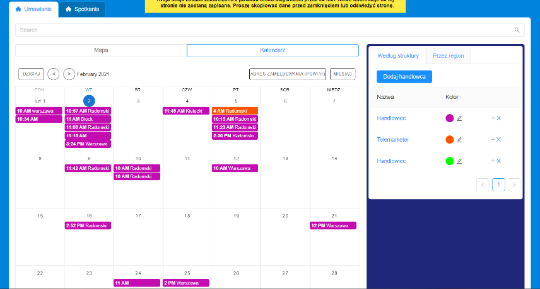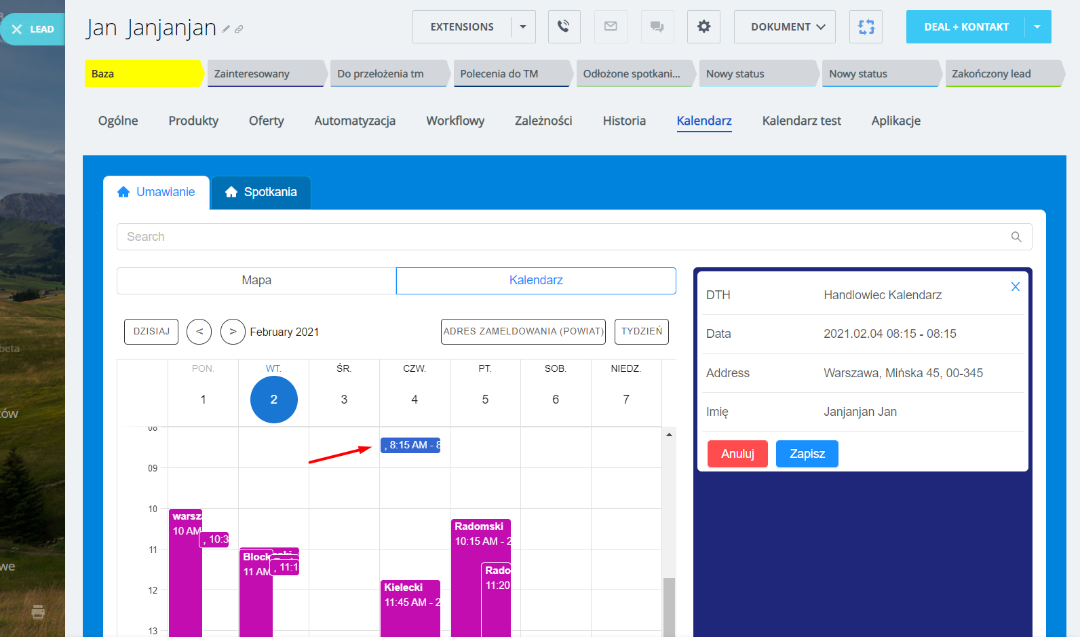 PLANNING A MEETING
FROM LeaD'S profile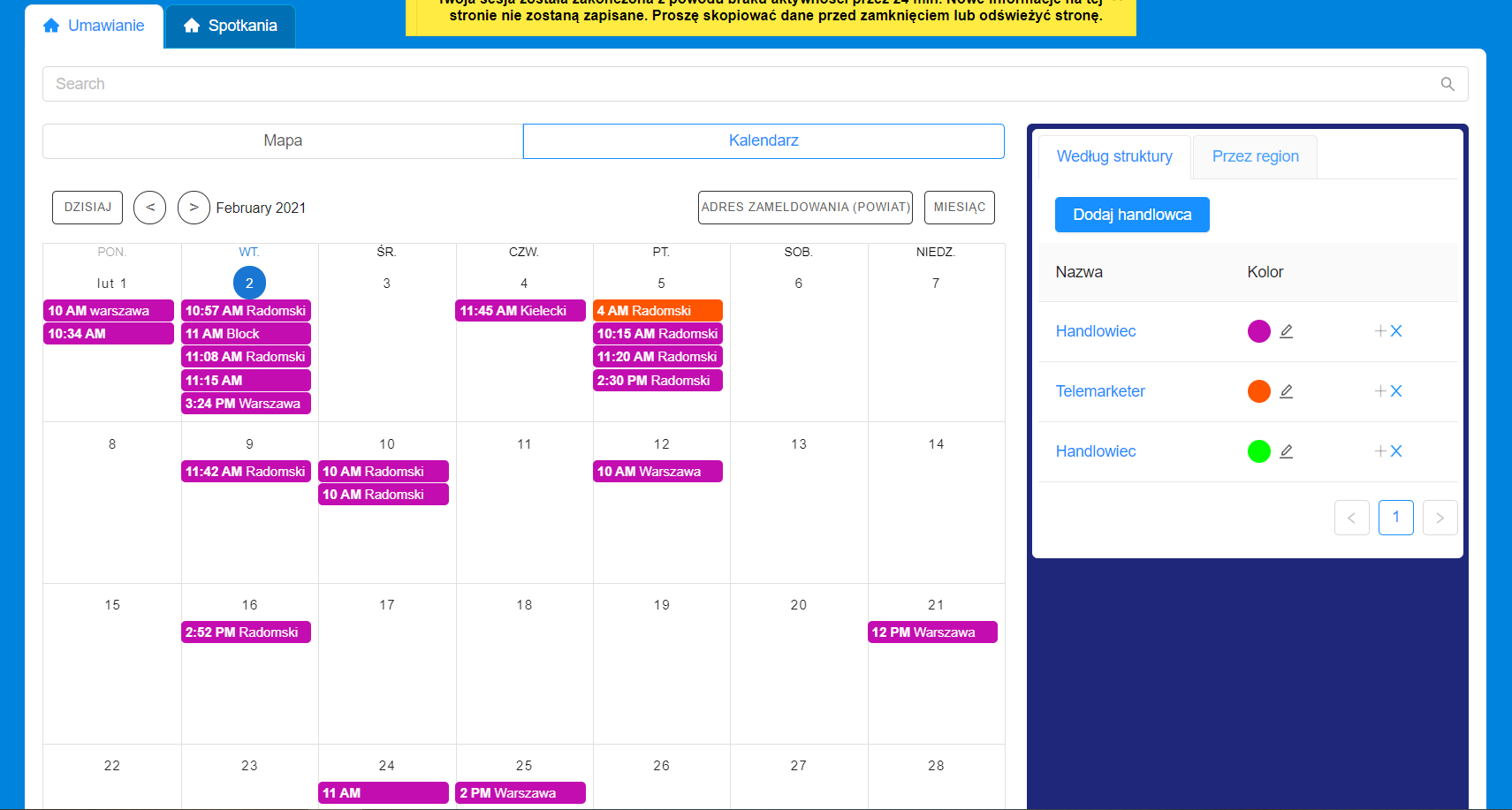 SCHEDULE OF ALL MANAGERS or salespersons OF A SPECIFIC REGION
sales manager'S CALENDAR
Each sales manager sees only his own calendar. The schedule can be displayed for 1 day, for 4 days, for a week and for a month. The salesperson can display any field from the Lead that he wants to see on the calendar (at the top of the event box), for example, the client's name or meeting address.

An employee can independently mark the time when he will be unavailable - set a date where an appointment cannot be made (all day or hourly, one-time or repeated absence).

Clicking on a calendar event brings up all the meeting data.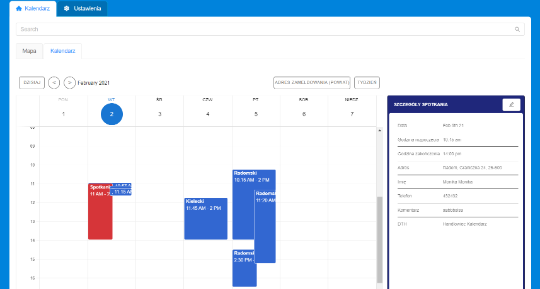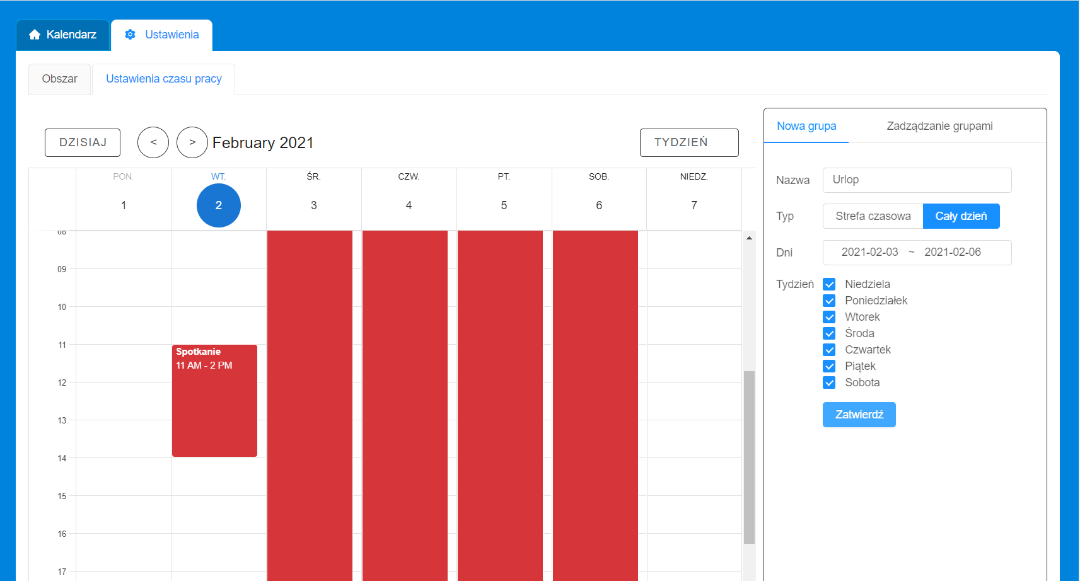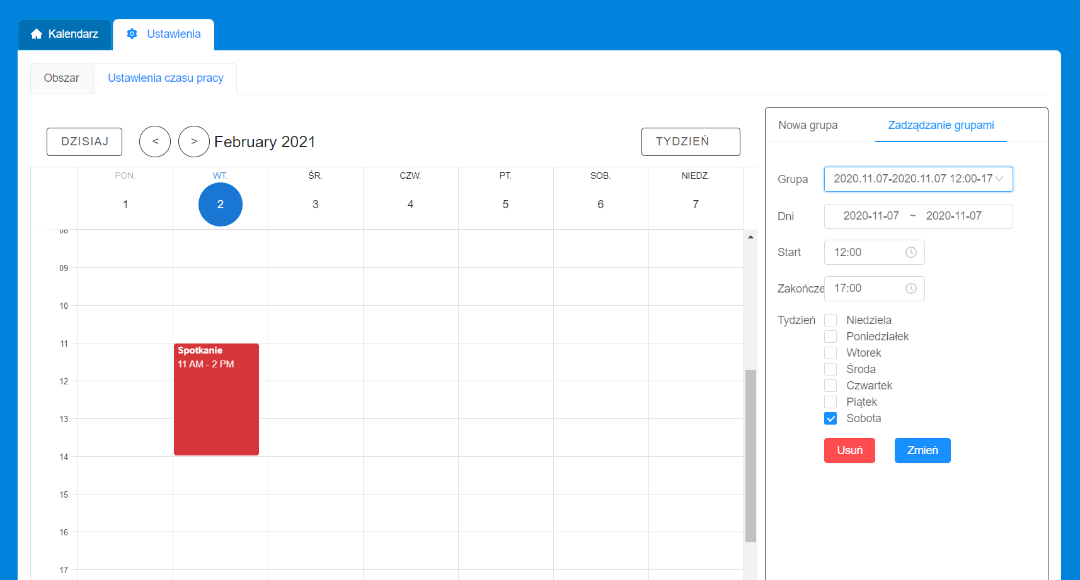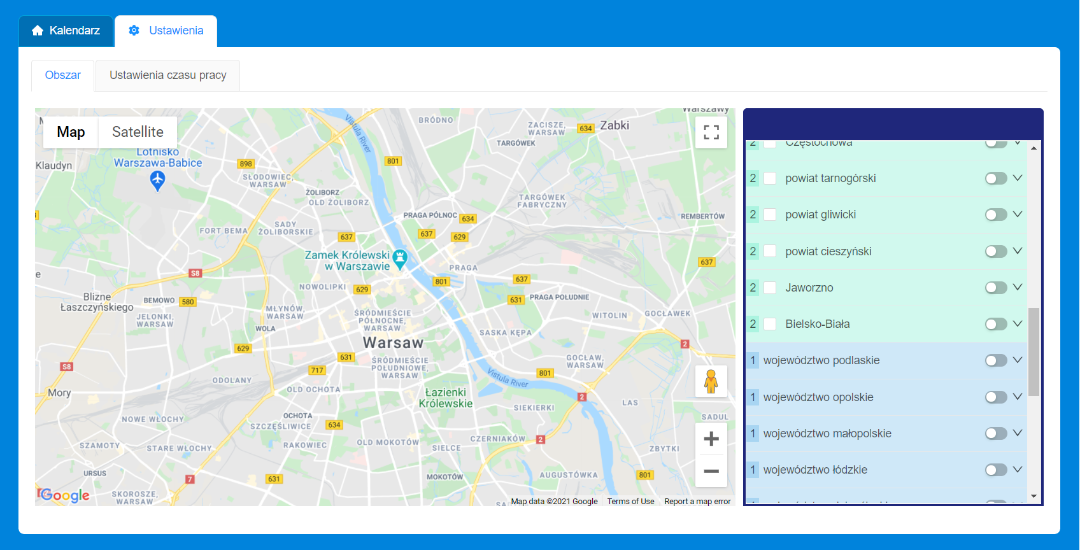 Regions of responsibility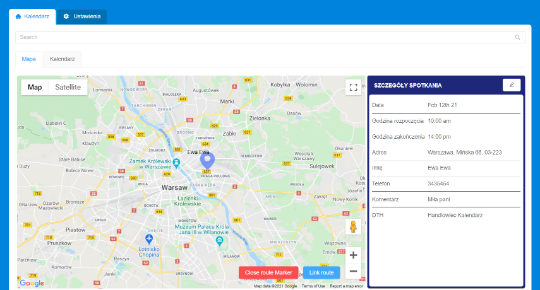 MEETING MAP
The manager can display on the map all meeting points that he has scheduled within a certain period of time.

Immediately upon starting a trip, he can mark the necessary points to visit and get a link to the route in the navigator.

In addition, the sales manager can mark in the settings Regions of responsibility - geographic zones where he can go to meet with clients.


ADMINISTRATOR ROLE

The administrator is a controlling person, so he has no right to set up meetings. However, he has access to view and change them.
A special search filter allows to quickly find an appointment by different criteria (date, sales manager or telemarketer, Lead, address, etc.).

WITH THE "MEETINGS CALENDAR"
YOU WILL BE ABLE TO:
Have any questions? Contact us!